This is our kitty, Blanket. He is still looking for a new home, but we won't abandon him. Too many pets are abandoned because people don't care for them.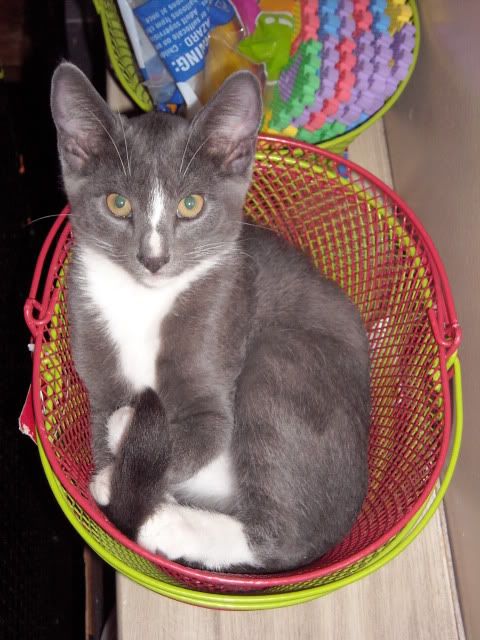 When I saw blanket curled up in these baskets, I had to grab the camera. Too cute, don't you agree? I love cats. They do the cutest things.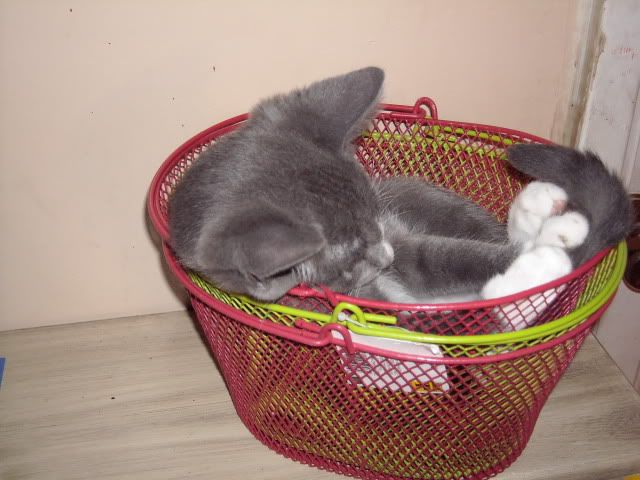 Now all this cute kitty needs is a pillow and blanket, and maybe a bow! All ready for Christmas!